Internalizing
Another night all alone with her thoughts/ Dwelling on the questions that race through her head/ Scared to sleep/ Scared to wake up and face the day/ When she can't forget the things they said/
"I'll never be good enough."
"I always mess things up."
"It's all my fault."
No, you can't just turn off your brain, it doesn't work like that.  For people with depression, every thought plagues them.  Thoughts ranging from days to years ago still occupy their present mind.  If something bad happens in their life, it tends to become a recurring and invasive thought.  This causes self-doubt and low self-esteem.
Past Memories
No one knows all the weight that she holds when she feels alone/ The memories/ They haunt her/ No one sees all the pain she brings everywhere she goes/
Traumatic experiences can haunt people like nightmares, no matter when they took place.  This is not quite the same as PTSD (these are not flashbacks), but rather they are intense feelings that are being relived.  Depression is all about emotional experiences that we remember constantly.  People who remember traumatic memories sometimes build up defenses to protect themselves.
Bullying/ Abuse
Are they too cold, too numb to see the lifelong pain they inflict/ But they make her hate everything she was sure of/Every day feels like her against the world/ Now she's afraid she'll never be enough/
 "Why can't you do anything right?"
"You mean nothing."
"Why don't you kill yourself? No one will miss you."
 These are external issues that lead to internal trauma.  Words do hurt and push people towards isolation.  Bullying and abuse causes a lot of emotional pain and makes people doubt whether their life has a purpose or not.  They feel helpless and useless.  They often blame themselves for the abuse and convince themselves that they won't be good enough to do anything.
Self-Harm
She takes a look at her wrists and turns to the blade/ It's not a cry for attention if she just wants to feel anything other than the pain/Staring at the scars on her wrists she knows this is not who she wants to be/
 It can be any form of injury to oneself, not just cutting.  This doesn't necessarily mean a person is crying out for help or attention. For those of you who don't know what I mean, just imagine something that has made you sad.  Now amplify that emotion times ten to make it an overwhelming sadness that almost suffocates you.  It makes your heart race and your chest get tight.
Wouldn't you want to get rid of that feeling?  The physical pain that comes along with self-injury takes away that suffocation and turns it into something more bearable. Don't scold them for doing this but rather help them find a way to let out their emotions in a healthier way.
Social Support
So sick of feeling invisible/ All she needs is someone to care/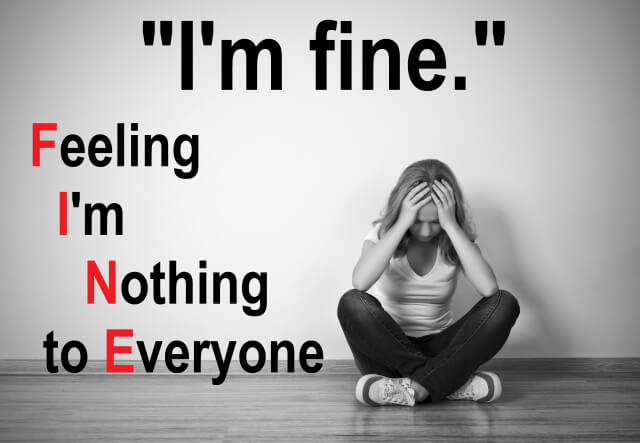 If you see someone struggling with depression, be there for them.  Give them a hug.  Be a shoulder for them to cry on.  Let them know that you will always be there. What's important is that they feel a sense of purposefulness.
The simplicity of it is, tell them how important they are to you.  Never degrade them or kick them down.  Never tell them they aren't good enough. Be their positive self-esteem boost!
Think of someone you know who is struggling with depression.  Now ask yourself, how can I help?  Please, comment your thoughts below.
 **Lyrics are taken from the song Beneath the Skin (Acoustic)
By: Memphis Mayfire